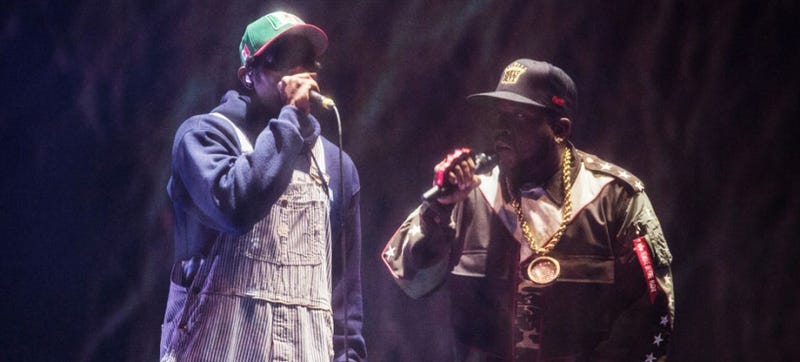 Okay, most of this is going to be Coachella-related, because I'm one of those assholes that was at Coachella, and my brain is still eroding as a result. But here goes:
1) Disclosure feat. Sam Smith - Latch
I hadn't really listened to these guys much until their set Sunday at Coachella, but they rocked the hell out of it. The guests they brought out were especially good, including Mary J. Blige, AlunaGeorge, and my favorite, (seen above) Sam Smith.
2) Outkast - B.O.B.
This sentence is coming at you from beyond the grave, because Outkast opened last weekend's set with Bombs Over Baghdad and I died.
3) Outkast - Prototype
Actually, I double died because they also played Prototype.
4) Future feat. Andre 3000 - Benz Friends (Watchoula)
Earlier this week, Future released out into the wild for streaming a very nearly complete version of Honest, which drops next Tuesday. It's missing a few pieces, most notably this Andre 3000 split. Featuring an Organized Noise-produced beat, it's my early pick for best track on the album. The unfinished version is above, but head over to the Fader to hear the fully torqued version. It is wonderful.